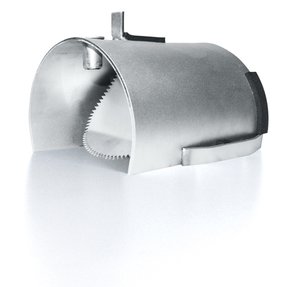 The benefits of a Rat Blocker from PipeSec
A Rat Blocker from PipeSec ApS is a device fitted directly into the sewer pipe through the cleaning well. The guard allows rats to pass from the house side but prevents them from returning to the nest – efficiently defending your house from rats.
The Rat Blocker is made in acid-resistant stainless steel. The rubber seal on the outside of the device ensures that the Ratblocker fits snugly in the sewer pipe. A stainless steel spring mechanism ensures that the Ratblocker stays in place inside the sewer pipe.
PipeSec Rat Blockers are VA-approved (VA approval number 2.99/20348)
Rat problems? Solve them now – Install a Rat Blocker!
No rats ever again – Call +45 70 27 30 88 or email: info@pipesec.com
Why install a Rat Blocker?
Rats have probably always been the animal people fear most. Rats carry infectious diseases, they can bite through electrical installations, they can cause irreparable damage to sewer pipes and they proliferate faster than any other animal. They often die under floors. Removing flooring and digging to remove a dead rat can be expensive. Rats are known to crawl up through pipes into toilets and waste pipes. A British survey showed that three quarters of all rats are resistant to common poisons, making these pests more or less impossible to eradicate.
Food processing companies and restaurants are especially vulnerable. Finding a rat – or rat droppings – at an enterprise that makes or serves food entails instant closure until the rat problem is solved. Closure costs money, as does the concomitant loss of consumer confidence in the enterprise. A Rat Blocker is a minor investment which can prevent expensive closure. A Rat Blocker saves you money and significantly reduces your risks.
PipeSec ApS manufactures Rat Blockers
Rat Blockers are very important because rats damage sewer pipes and electrical installations, and present a risk of dangerous diseases. A Pipe|Sec Rat Blocker allows rats to leave branch pipes but does not allow them to re-enter.
Rat Blockers are also eco-friendly. You won't need rat poisons. The Rat Blocker is a simple device which prevents rats from entering your house.
Restaurants and food processing companies are advised to install Ratblockers preventively. The closure of a restaurant or food processing company due to rats is an uncommonly costly affair. And a restaurant will find it very difficult to re-establish customer confidence.
In private homes, rats often die under the floors when they bite on electrical wiring. Breaking up floors is expensive but necessary because you cannot live with the stench. Prevention is just as important as dealing with an acute rat problem.
In Denmark, local councils are required by law to fit Rat Blockers to protect public buildings, institutions and hospitals. Preventive measures reduce costs and protect the environment because public consumption of rat poisons is reduced to a minimum.
You can fit a Pipe|Sec Rat Blocker from ground level via the cleaning well using a mounting pole. Removing the manhole cover takes more time than installing the Rat Blocker itself.
Do you want to prevent rat problems? Call us for details.
See how easy it is to install a PipeSec Rat Blocker